When it comes to inspection and maintenance tasks, many companies fall back to old and outdated methods. They think what has been working in the past will continue to work in the future. But you got to be careful! Whoever thinks this way, will only miss out on a lot of potential. Over time, it will be impossible to keep up with the competition.
But it's not too late! With the right tools, you can still flip the switch. In this blog post, we will show you how digitizing your workflows can help you increase efficiency in your business. Let us demonstrate how our AR-based defective management solution helped Volkswagen to reduce machine downtime and costs while at the same time making work more enjoyable for their employees. Ready to find out more? Read on!
Initial Situation: Outdated, Inefficient, Insecure and Time-Consuming Production Workflows
Especially in the area of production maintenance, some workflows were very inefficient and old-fashioned due to the lack of digital tools.
This is not uncommon. Oftentimes, inspection lists are printed and handed out to workers, who then have to work off their tasks and manually have to fill out sheets of paper with a pen to document their work once they are done.
Quite obviously, this is anything but an efficient and productive work routine. This way, it's almost inevitable that mistakes will occur. Especially after an eight hour shift, handwriting is almost impossible to read. In addition, without a reliable system in place, there is no way to ensure that all tasks have really been completed.
Desired Situation: Optimizing Production Workflows With Digital Defective Management Tools
Volkswagen wanted to optimize inspections and increase the production's efficiency. So therefore, we wanted to find out how we could make work at the production-site
more productive,

easier to carry out,

more efficient and secure
Our goal was not to replace the employees, but provide tools to help them do a better job by making their work easier and getting work done faster if needed.
Our Approach: Implementing Our Defective Management Solution in the Volkswagen Production
Together with JLL (Jones Lang LaSalle, a large property management group) we developed our defective management solution as part of our Workforce 4.0 service
Here is how it works: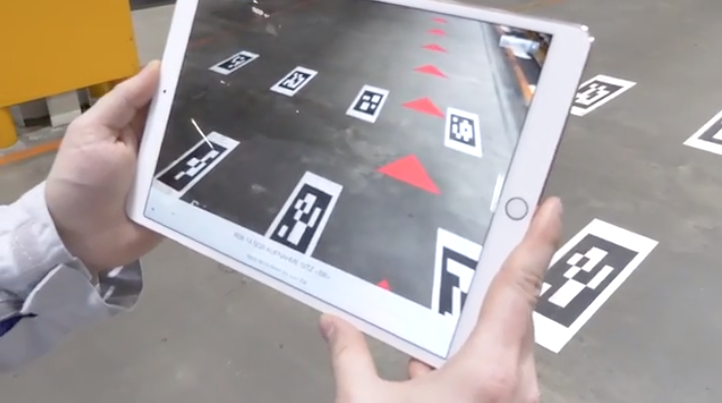 Easy Navigation – They can easily navigate to all the objects that need inspection, for example machines, fire extinguishers, pumps, etc.
Everything at Hand – Once they are located right in front of the object, they can access all information they need on their device such as inspection routines, manuals, photos and anything else that is helpful.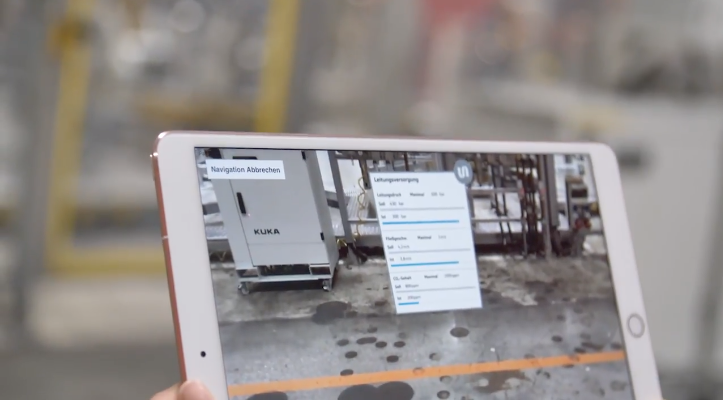 On-Site Work – A worker needs to be at the exact location to be able to start working. This way it can be ensured that no task is left out.
Easy to Use – After they have performed their work, employees can tick the boxes on their device, take photos of the object and upload them.
Step by Step Routine – They are then automatically navigated to the next object to continue working there.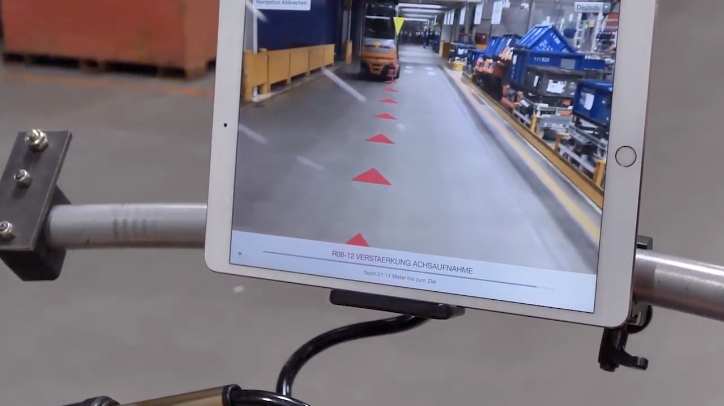 No More Paperwork – After completing the full inspection route, a summary of all the tasks and objects pops up that can be uploaded with just one click via the smartphone or tablet – and that's it.
Complete Overview and Security – Supervisors can check via WebApp on the computer who did which routines, which tasks were were completed (and which weren't) and which errors occurred. This way, they have a complete overview of the factory's status and the machines at all times.
Outcome: Less Downtimes, Reduced Costs And Satisfied Employees
Thanks to our Workforce 4.0 solution machine downtimes due to poor or lack of maintenance were reduced and costs minimized.
In addition, our solution also improves the employee's satisfaction. The gamification provided by the AR experience makes work more enjoyable. With our tools, employees don't need to sit in front of a computer after a long shift to manually enter in their data. Everything is done right away on-site – almost automatically.
Try Our Workforce Solution Now to Step Up Your Production's Efficiency, Security and ROI
Our Insider Workforce 4.0 is an AR-based full-service solution that covers everything you need – from Defective Management to Asset Tracking.
After many years in the industry we know exactly what our clients need: Excellent software solutions paired with the full support from an implementation expert.
With Insider Workforce 4.0 you won't only get excellent software, but also the help from someone who will do the implementation for you, on-site, to ensure you get the best results.
Since our AR-based defective management solution does not need an expensive, hardware-heavy setup, you can get started with little investment and very quick time of implementation.
Our partners are distributed all over the world, enabling us to implement the entire technical infrastructure for you. The setup and implementation is fast and easy. It works both online and offline.
Interested in Seeing Our Defective Management Software in Action? Book Your Demo Session Now!
Want to find out more? Schedule an appointment for a personal demo session or reach out using our contact form to see what our asset tracking software is capable of!