As both labor and material costs are on the rise, it's getting more and more important to focus on efficient workflows and driving business growth. 
Asset tracking has become a handy solution for the manufacturing industry. By providing valuable insights on internal processes and with an innovative approach on making use of technology, it can give any company a massive boost in overall work efficiency.
So it's about time to have a closer look on what asset tracking is, how it works and most importantly, how your business can benefit from it.
What Is AR-Based Asset Tracking in Manufacturing?
Asset tracking is an innovative technology used in production to trace non-fixed objects and determine their exact location and purpose – anytime and anywhere.
It helps optimize the picking and placing process in the manufacturing area and increases overall efficiency by generating valuable information on internal workflows.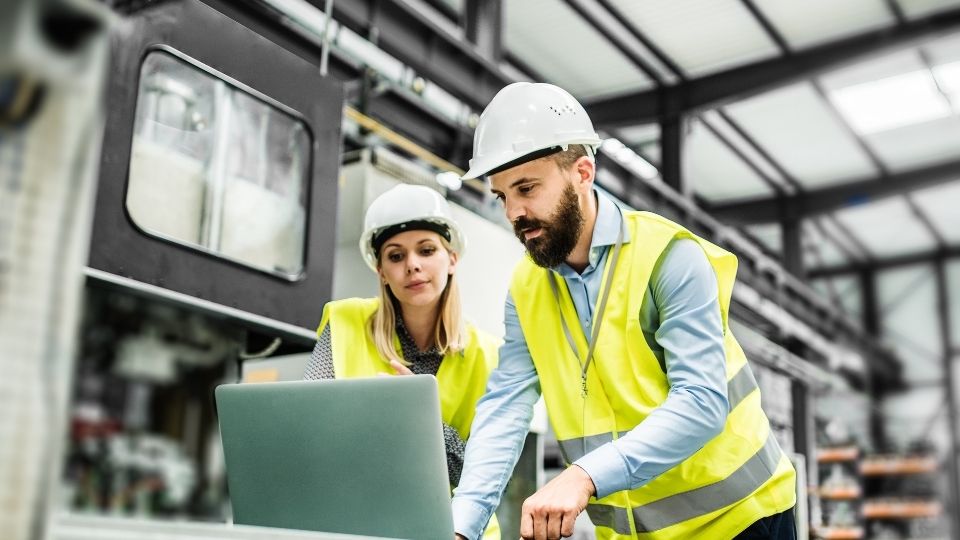 How Does Asset Tracking For Manufacturing Work?
While different technologies are used for asset tracking, they all consist of tags (e.g. a barcode) and a receiver device that is equipped with asset tracking software. With our solution, you can simply use any tablet or smartphone device with a camera. It's as easy as these 3 steps:
Provide assets with a barcode

– Every asset to be included in the tracking system is provided with a unique QR code or barcode.

Register the barcode

– The QR code or barcode is then registered in the system to save the asset's information and exact location.

Navigate to the location

– After interpreting the data, the asset's saved location can be retrieved via the software. Using your device of choice (e.g. smartphone or tablet) you can then navigate to the location.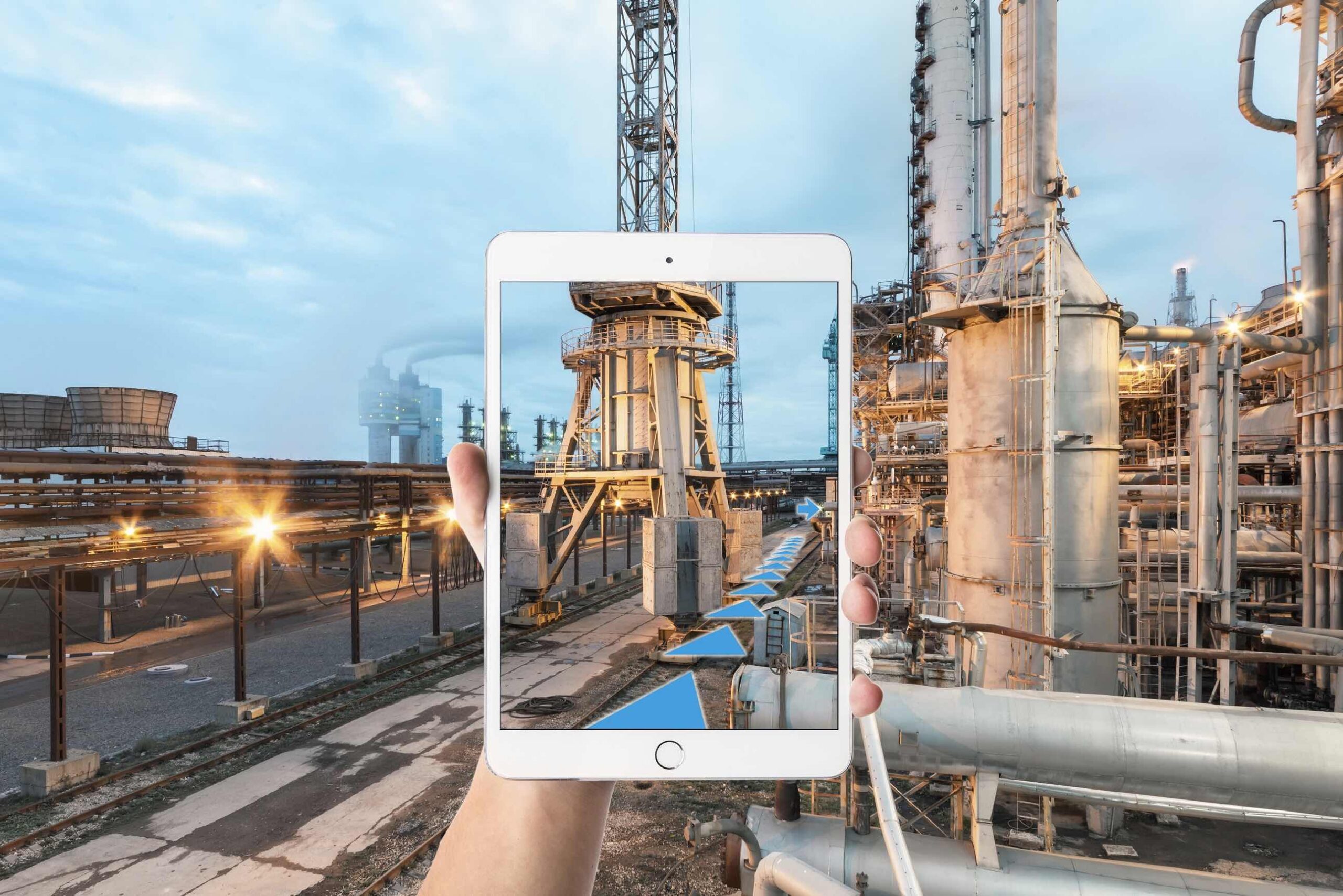 Top 3 Benefits of Asset Tracking in Manufacturing
Just like warehouses can benefit from navigation systems, so can manufacturing companies.
1. Save Time with Optimized Workflows
After implementing asset tracking software, you will be able to optimize different areas of your business such as your picking and placing workflows. This way you can save a lot of time in your daily tasks while making sure you'll never have to search for your assets again.
2. Increase Overall Efficiency
By continuously improving internal workflows, you will make the overall manufacturing processes more efficient while keeping good oversight at all times. Simplify tasks and routes and focus on getting things done. Higher efficiency means higher ROI.
3. Reduce Costs 
Last but not least, faster and more efficient workflows will lead to reduced costs, helping you to stay competitive in the market. Since our AR-based Asset Tracking solution does not need an expensive, hardware-heavy setup, you can get started with little investment!
How Can Asset Tracking Help My Manufacturing Business? A Real Life Example From the Car Industry
Let's say you are a manufacturer of cars. Cars that come out of production are usually placed in huge parking lots with thousands of other cars. In case some cars need rework, which happens quite frequently, you'd need to be able to find them as quickly as possible.
If you don't have a good asset tracking system in place, it might take a few days if not weeks until you have found the cars you have been looking for amongst the other cars – valuable time that could have been spent for more productive tasks.
With an asset tracking system, you can easily speed up the production by guiding a worker to the exact location of those cars that need rework, making it possible to get the task done in minutes.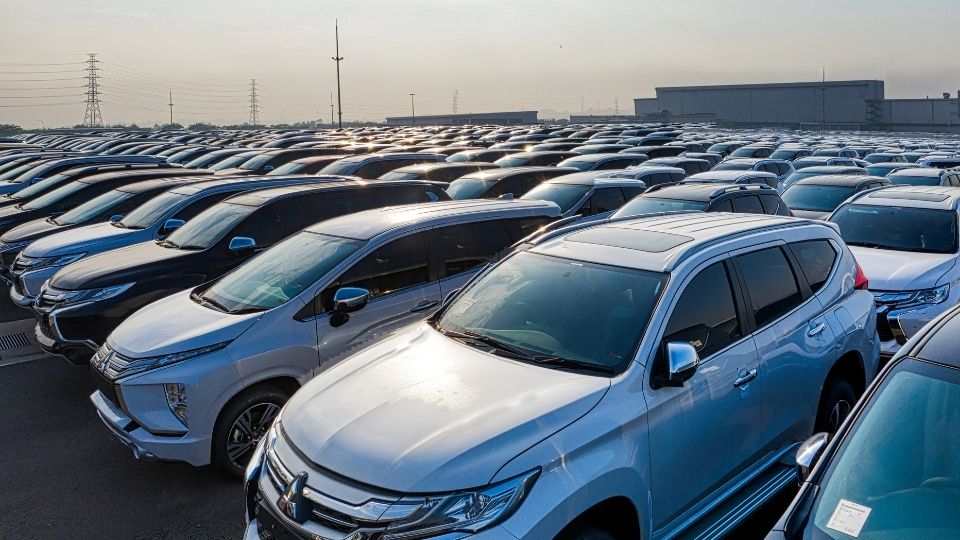 Try Our Full Asset Tracking Solution Now And Step Up Your Manufacturing Efficiency
Our asset tracking solution has been specifically designed for manufacturing cases. After many years in the industry we know exactly what our clients need: Excellent software solutions paired with the support from an industry expert.
Our Insider Workforce 4.0 is an AR-based full-service solution that covers everything you need – from maintenance management to asset tracking. You won't only get an excellent software, but also the help from someone who will do the implementation for you, on-site, to ensure you get the best results.
Our partners are distributed all over the world, enabling us to implement the entire technical infrastructure for you. The setup and implementation is fast and easy. It works both online and offline. 
Interested In Seeing Our Asset Tracking Software In Action? Book Your Free Demo Session Now!
Want to find out more? Schedule an appointment for a personal demo session or reach out using our contact form to see what our asset tracking software is capable of!